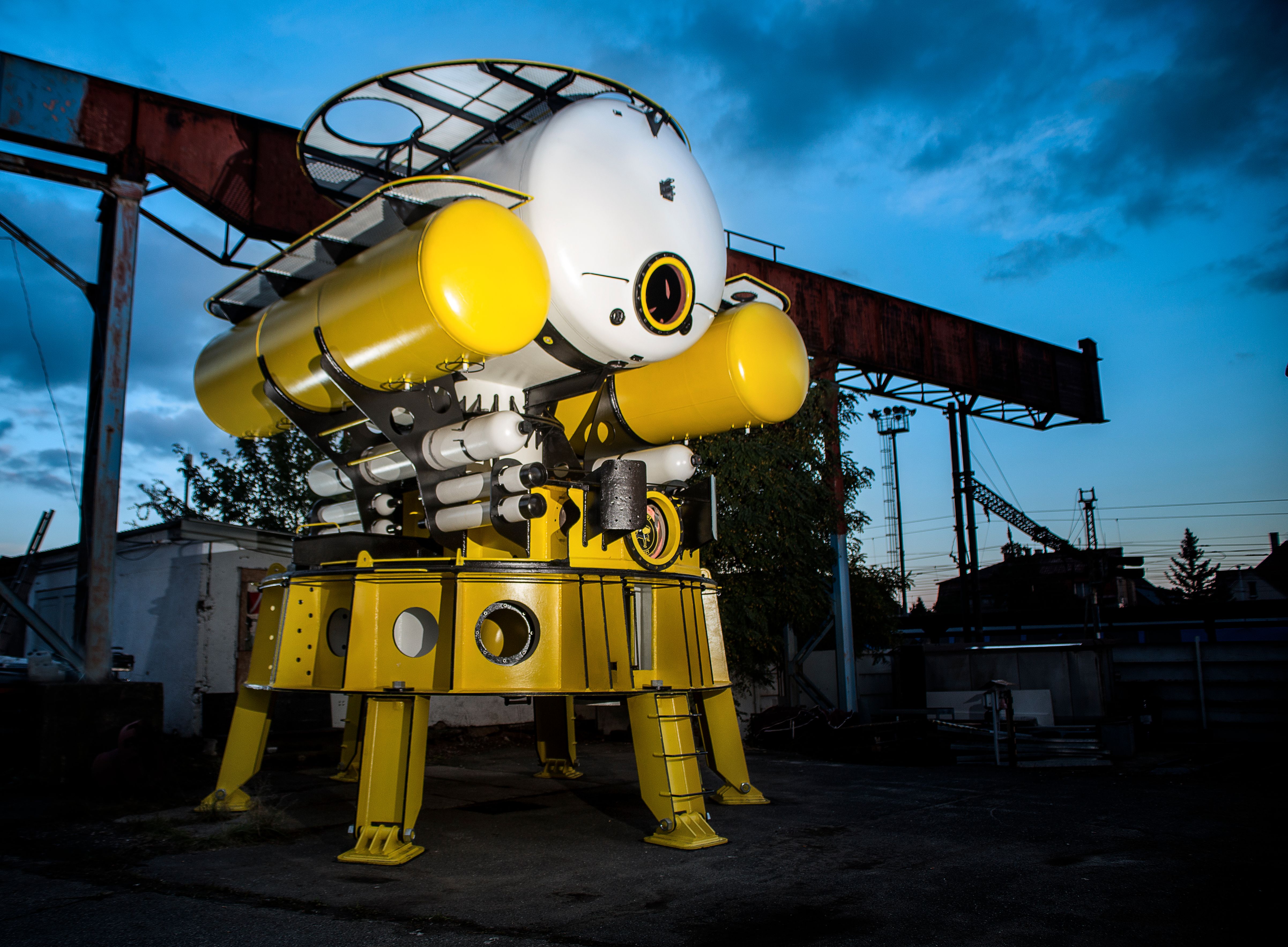 Hydronaut H03 DeepLab
Hydronaut DeepLab is a research and training station designed for long-term stays of small groups of scuba divers underwater.
The station was designed for wide spectrum of research, ranging from the impact of isolation and extreme environment on human psychology to testing technology functioning under extreme pressure.
Thanks to its unique construction allowing the station to change its depth dynamically, its usability is exceptionally wide. It includes research and training programs, hyperbaric medicinal and psychological research, development and testing of technology, IRS, special army units or space agencies training.
Hydronatu DeepLab functions independently, but it can also be a part of comprehensive structures, such as our base camp in the Jesenný quarry, where the station is connected to the surface fleet, control centre and logistic base.
The Hydronaut project was accepted to the ESA BIC incubator program in 2020.